In Spelling, tap the selection that correctly completes the word. Finish all three rounds and fill the progress meter at the bottom of the screen to win.
There are three rounds in Spelling:
Vowel choice

Add a letter or OK?

Flip-flop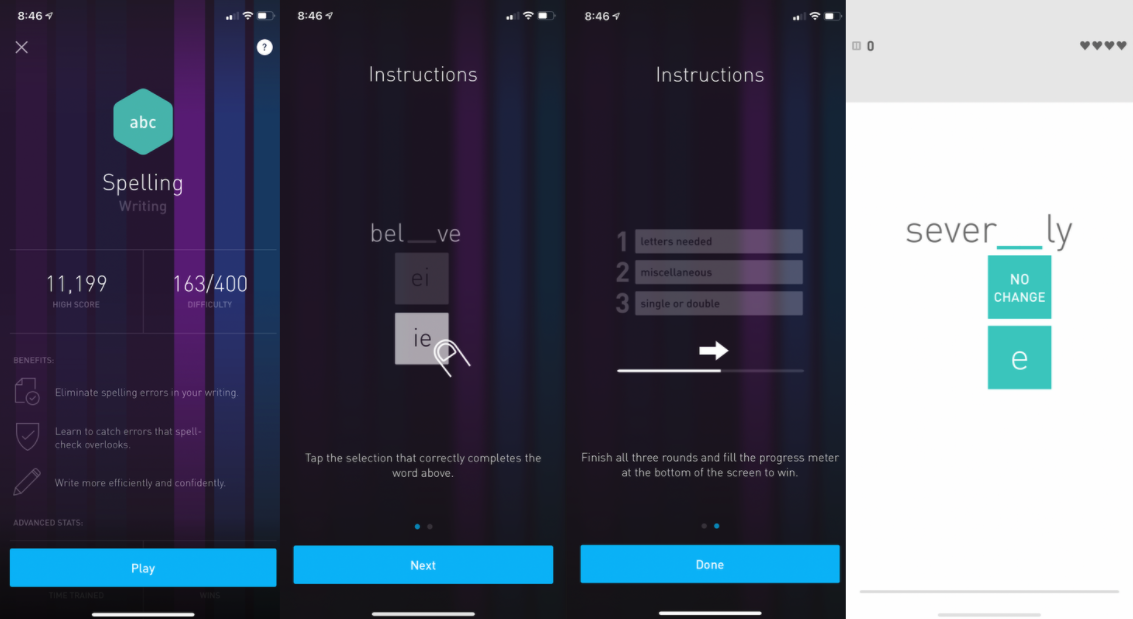 Spelling is designed to help you:
Eliminate spelling errors in your writing.

Learn to catch errors that spell-check overlooks.

Write more efficiently and confidently.