In Commas, there are 2 rounds. In round 1, you'll tap on the space where a comma is missing. In round 2, you'll tap on the extra comma to remove it.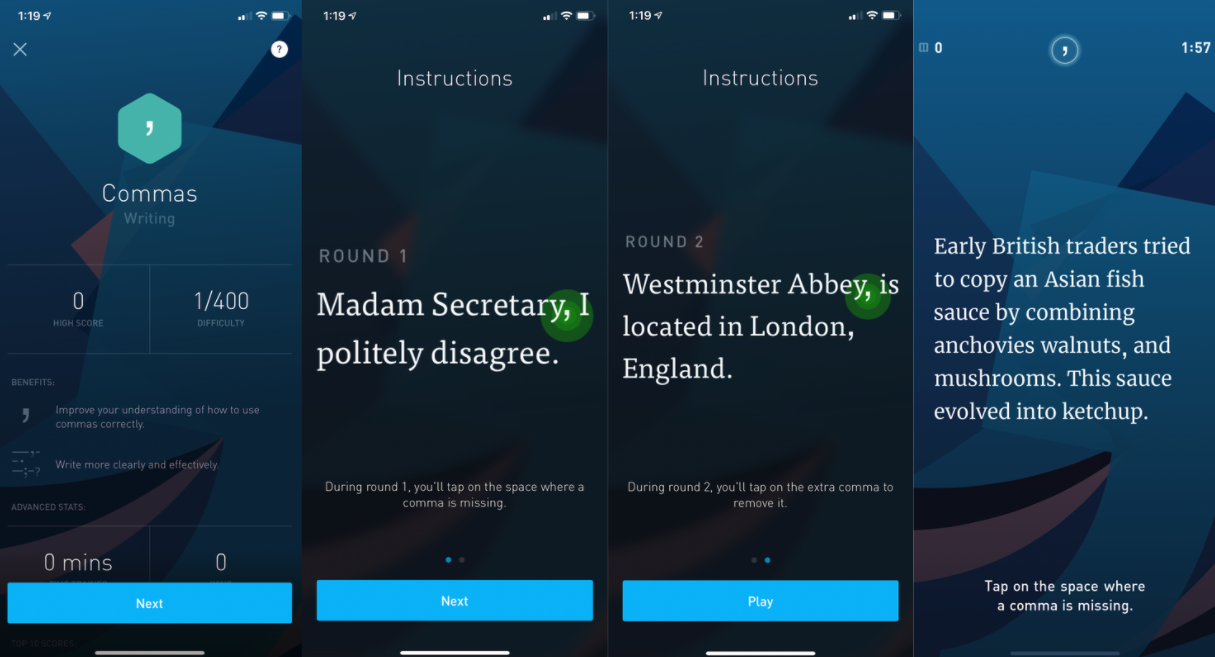 Commas is designed to help you:
Improve your understanding of how to use commas correctly.

Write more clearly and effectively.