In Tipping, tap the bubbles that match the percentage at the top of the screen. Don't tap bubbles equal to other percentages.
Continue until the timer bar on the right side of the screen fills completely.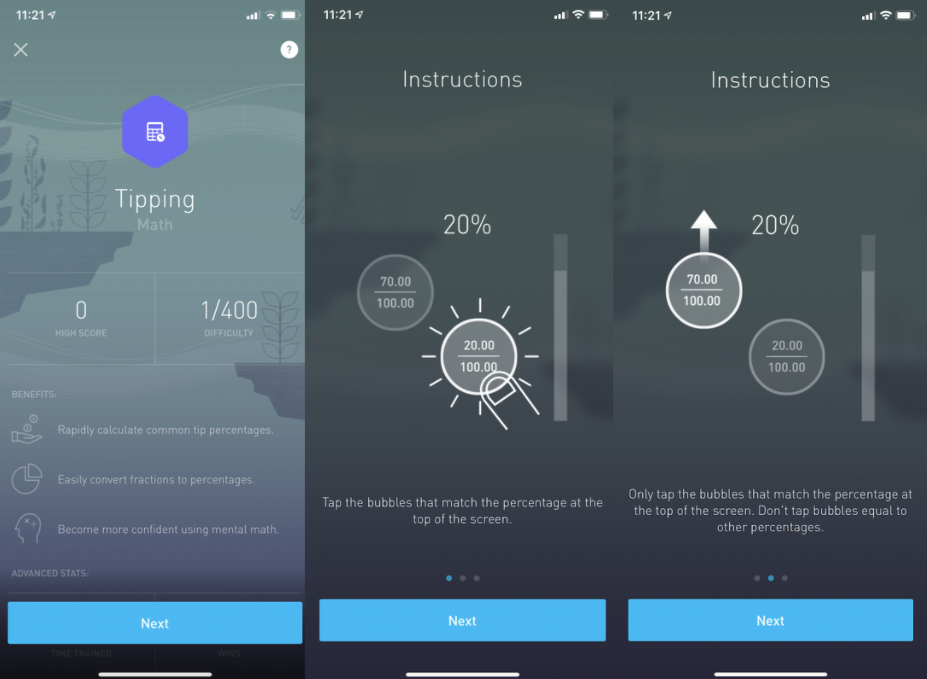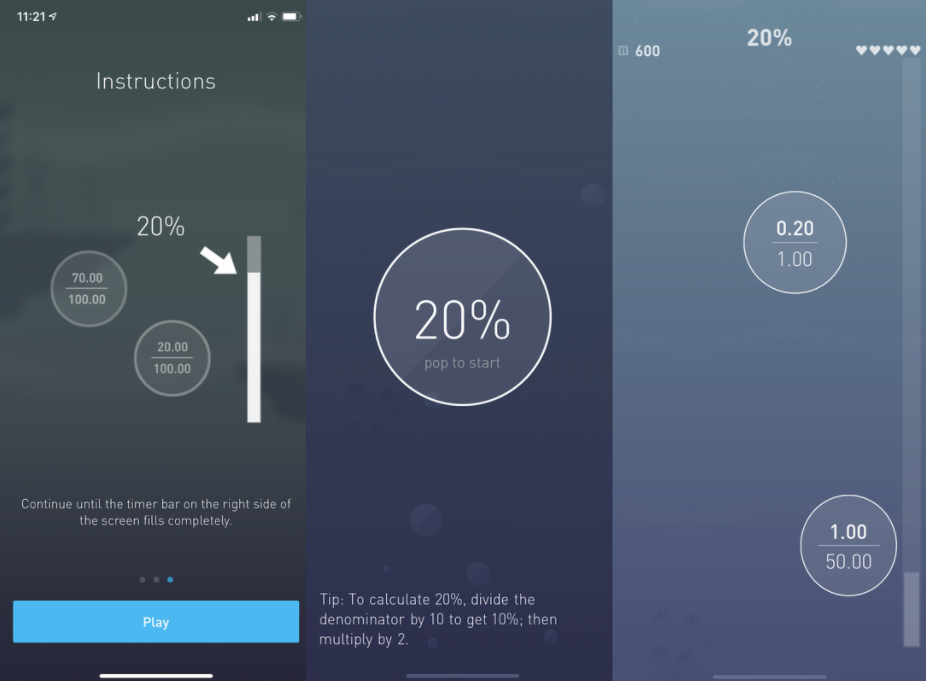 Tipping is designed to help you:
Rapidly calculate common tip percentages.

Easily convert fractions to percentages.

Become more confident using mental math.