In Proportion, rotate the cubes to match all visible faces of the totem. Continue rotating the cubes to complete other faces of the totem. Complete 6 faces on the totems to win.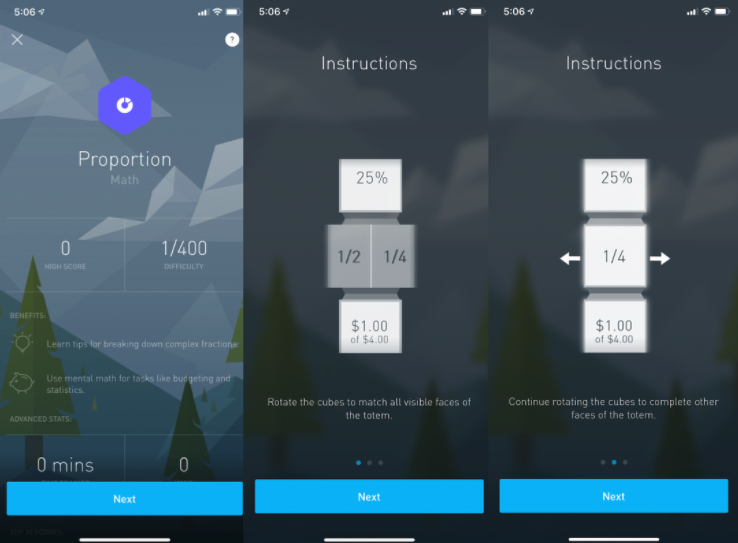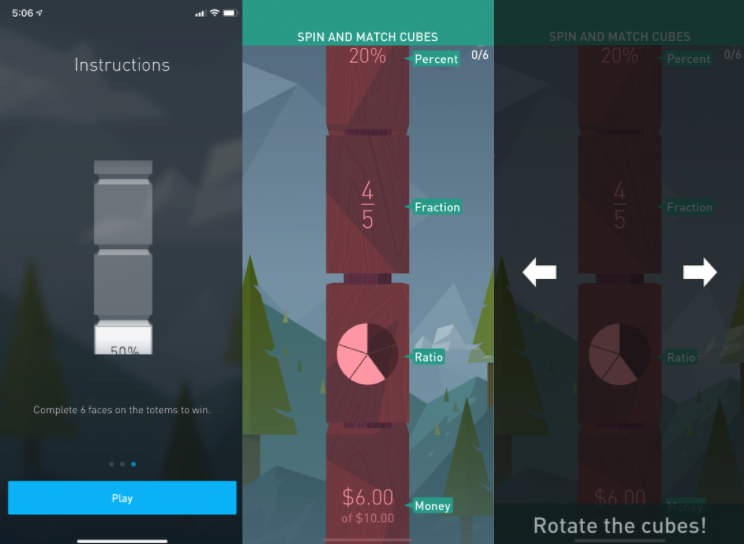 Proportion is designed to help you:
Learn tips for breaking down complex fractions.

Use mental math for tasks like budgeting and statistics.