In Division, divide each item by the amount beneath it. Tap amounts at the bottom of the screen to build your answer. To deduct amounts from your answer, simply tap a stack. Once you have the final answer, tap the circle to submit it.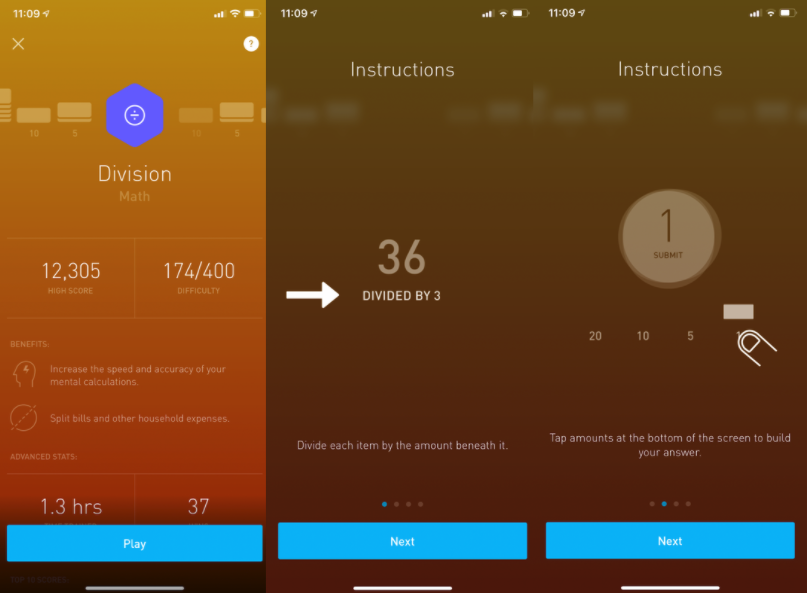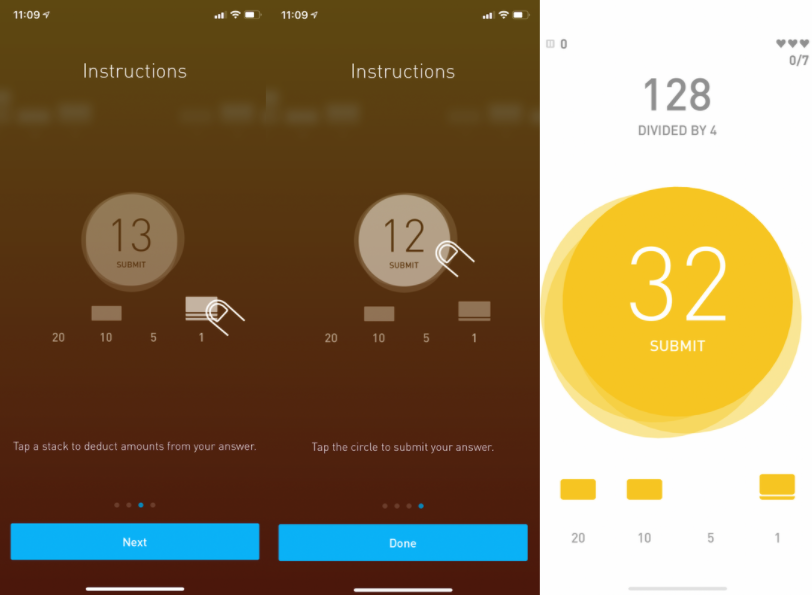 Division is designed to help you:
Increase the speed and accuracy of your mental calculations.

Split bills and other household expenses.