In Extraction, there are 3 parts. First, skim the article within the allotted time. Then, tap the correct answer in the Skimming Review. And finally, find and tap the passage in the article that answers the question.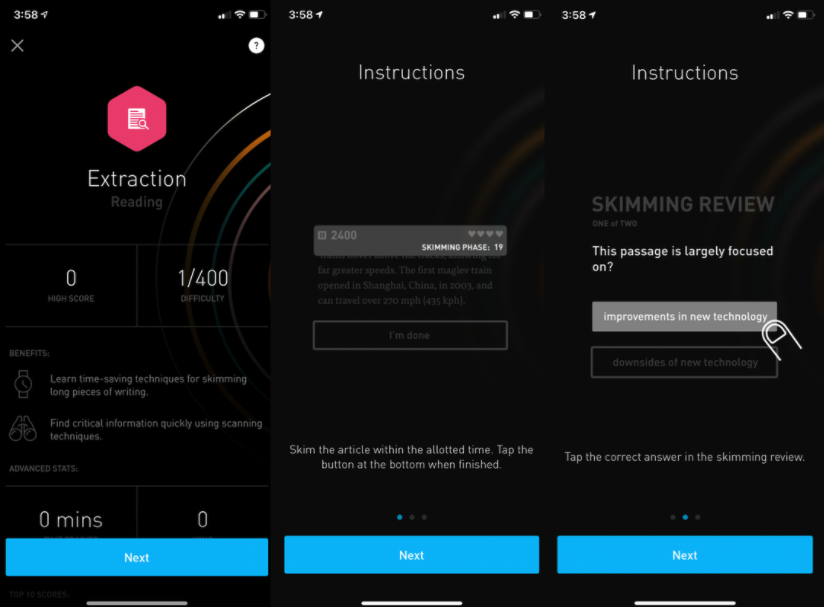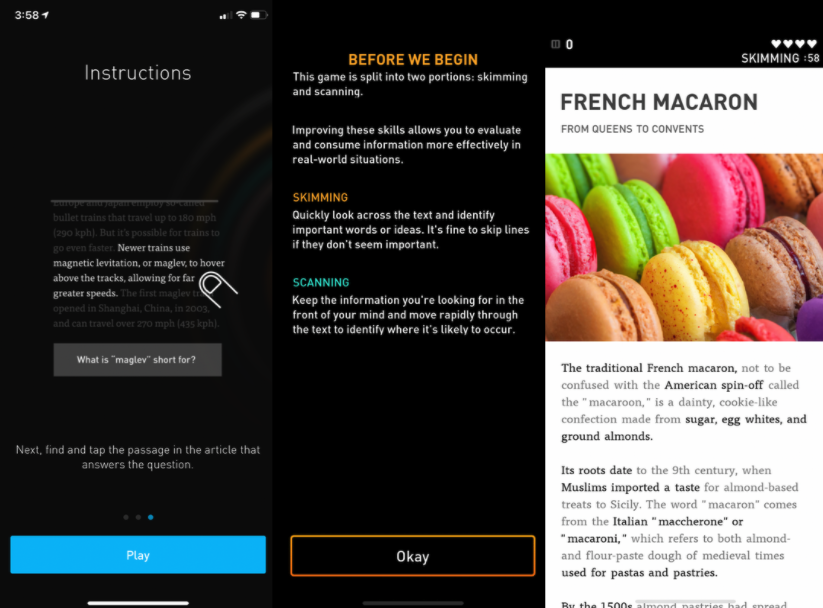 Extraction is designed to help you:
Learn time-saving techniques for skimming long pieces of writing.

Find critical information quickly using scanning techniques.