In Eloquence, replace the highlighted word to match the tone of the prompt at the top of the screen. Type as many alternate words as possible before time runs out.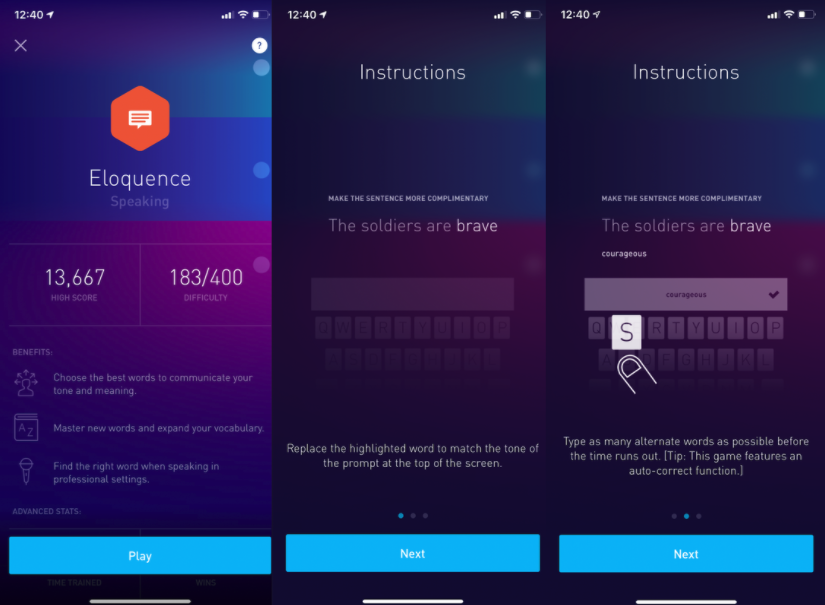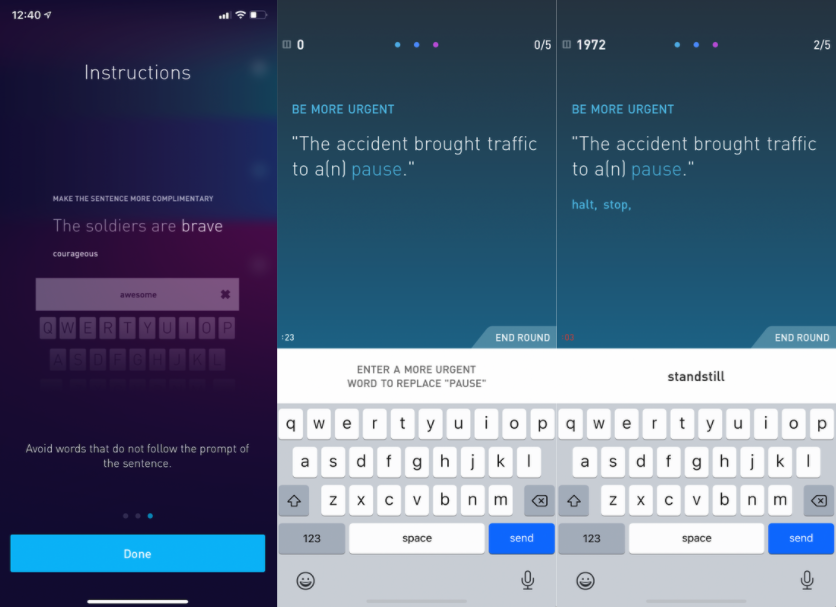 Eloquence is designed to help you:
Choose the best words to communicate your tone and meaning.

Master new words and expand your vocabulary.

Find the right word when speaking in professional settings.