You can replay a game at any time.
The first 10 wins of each game will impact your daily EPQ. We cap the number of times your game can affect EPQ to ensure that your EPQ is a valid measure of the development of your skills rather than simply an indicator of memorizing the day's content. We want to provide real improvements in practical skills rather than train you to become better at games.
A feature will alert you if you've played the same game 10 times and reached your daily EPQ max for that game.
Tap on the Games tab to find an exclamation point inside a triangle on this repeated game, which will alert you that a game has been played ten times that day.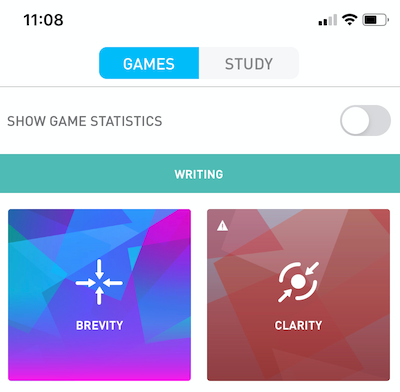 After 10 times, you can still replay any game for practice or for fun! But do know that the scores will not be counted for that day.